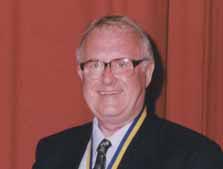 This site has been compiled by John Lindley and traces the History and ancestry of the Lindley's from Castleford to Conisbrough from the early 1600's to the 1900's. The site will be updated on a regular basis.
This site is designed to benefit anyone researching LINDLEY globally from the information contained in these pages. The author would be pleased to hear from anyone who will be willing to contribute and so enhance the site. Also the author is seeking information about the Heraldic Lindley's who originate from the Otley area of Yorkshire
Should anyone have information they would like to see on this site, please contact the author at. Contact Us also on MSN

The information contained in these pages has Been researched by John Lindley (author) and there are Four principal surnames involved they are:
LINDLEY. ACKROYD, WALTON & CONSTANTINE
Areas currently being researched are ;
Lindley –Yorkshire, Ackroyd -Yorkshire, Australia Canada, Walton - Yorkshire, Constantine, -Yorkshire, Lancashire, Australia & America
Other names being researched are: Marlborough, Blanchard, Baguley , Burleigh, Caldwell, Edwards, Headley Hippon,Hutchinson, Johnson, Lister, Shilito, Suthers, Tomlinson
Heraldic family of Lindley of OTLEY, visitors to this site may find interesting. The ancient family of 'LINDLEY' dates back to the 12th Century. There are many old documents and Wills available at the Borthwick Institute at the University of York.