Nellie Lindley

Nellie Lindley
NELLIE LINDLEY nee CONSTANTINE was born on the 25th of April 1905 at Denaby, the register entry No on her birth certificate was 19 and she was registered on the 31st of May 1905, a small certificate was issued. Nellie died on the 4th of August 1998 at 4pm on the medical assessment ward 17 at Doncaster Royal Infirmity. Nellie was the daughter of George Constantine and Elizabeth Walton. Nellie lived at 16 Warmsworth Street. Her father was a miner at the local Denaby Colliery.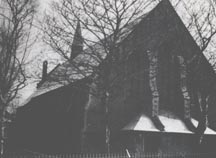 Nellie attended the Rossington Street school just at the bottom of the street were she lived. In the 'Bag Muck' strike in the early years of the century her father along with many other miners and there families were thrown out of there houses by the colliery company, many 'camping' on the Denaby crags. Nellie's father found himself a job at South Kirby colliery and the family went to live at Hemsworth on Union Street and attended the local school there. When things returned to normal at Denaby the family moved back there and lived at 16 Warmsworth Street (previously living in Maltby Street.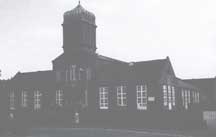 Nellie left school at 13 and went to work in a local shop called Edwards Shop, it was a shop that sold everything including drapery etc. Nellie worked there for many years. At the outbreak of the second world war Nellie worked at the Denaby Powder works as it was know assembling explosives etc for the war effort. She spent some time at the Maltby factory as well in this period.
Shortly after the war Nellie found herself working at the Rossington Street school as a Dinner lady working in the kitchen preparing meals for the school children.
Nellie worked there until she retired at the age of 60 in 1965. She then looked after her aged mother at hr home of 19 Hameline Road Conisborough.
Nellie known as Aunty Nellie had a good social life and attended Conisborough Pictures several times a week with her sister Johanna, they were also members of two local clubs, the Castle and Ivenhoe clubs. They went on holidays to Blackpool and later on when retired went on Sheffield United Tour holidays to the Bournemouth area.

When her husband died in 1988 Nellie did lots of knitting for charities etc and visited her sister at the bottom of Hameline Road. Nellie was active and was very independent and needed very little help. For the later part of her life she was unable to get out but enjoyed the company of friends and neighbours. Nellie will be sadly missed by all.
The funeral was held at St Peters church Conisborough by the Rev Philip Jepps and a service at Rosehill Crematorium, aunt's ashes were scattered at Rosehill to comply with her wishes.
On the morning of the 4th of August 1998, the council warder telephoned me at about 9am and said that she could not get into aunty Nellie's house. As i had a key i said i would go up. On arrival i found that i could not get in as the key had been left in the door. the warden had sent for the police, PC 381 Lee Hague and PC 1750 Andy Booth arrived (9.30) they immediately broke in. they found Aunty in the toilet and porch. They found her with a very week pulse and administered mouth to mouth resuscitation and improved her pulse. An ambulance was sent for and i went with her to the DRI. She was admitted to ward 17 of medical assessment. as she was very cold they stared to warm her up. The Doctor and ward sister came to see me and Pam and told us that it was highly unlikely that she would recover. We spent some time at her bedside and then went home. We revisited in the afternoon and Aunty died at 4.20 pm.
It is ironic that she died on my mothers wedding anniversary ie 4th august and that my mother died on the 25th of April my aunt's birthday.